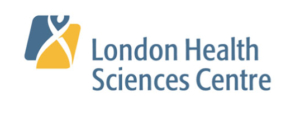 FAST FACTS
Client: London Health Sciences Center

Situation: Management reporting was paper based and inaccurate.  Customer service scores were low.  Technology footprint was almost non-existent.

Result: GBI modernized the department and created a management-run business intelligence system.  Now they run all their reports in the cloud and have access to real time information.  Customer service has improved substantially and is considered the best in class.
Situation
The original information infrastructure was paper-based.  Decision makers had to scramble to consolidate information for management reporting which results in reports taking up to 2 weeks to create.  Information quality was poor at best.  Users were not self-sufficient in their ability to produce their own reports/analyses and had to rely on IT.  This impacted customer service as well because most requests were not addressed in a timely fashion.
Solution
GBI developed a business intelligence solution that solved all information-related problems.  GBI built a data warehouse which consolidated information from other sources such as Archibus.  The information was centralized and modeled for the business of facilities management.   A reporting and analytics layer was added to the data warehouse which now allows users to do their own analyses over the web.  User can create reports, dashboards, and have access to all project and space information in real-time.  This has saved $1000s and has improved customer service levels to best in class!
Solution Highlights
Over 4500 projects' data is in the Data Warehouse and most queries take seconds to respond.

Data is available to end users to perform their own analyses.

Power users have powerful what-if and interactive analytical tools at their disposal.

Reports are available online over the web.

LHSC customers can create requests for the department directly over the web.
Technology Footprint
Tableau for Visualizations and Dashboards

PowerPivot as the analytics tool.

SSIS for ETL.  Sql for ELT.

Sharepoint 2013 (intranet) and cloud as repositories.
Other Related Facts
Duration: Oct 2013 – Present (ongoing).

Team Size: 5-10 depending on deliverable.

Management Users are self-sufficient in creating their own reports.

Data Warehouse Size: 7 years of historical data.
"GBI has been instrumental in modernizing our reporting and BI system. We were using a lot of manual processes to create reports prior to the new system.  Now, with the new BI system that GBI developed, we are able to see information in real time over the web.  This has saved us numerous hours of re-work and frustration.  Management is now creating their own reports and our customer service has improved to best in class!"